If you paid for ministry-related expenses out of your own pocket, you may be able to deduct those costs.
You can only deduct unreimbursed ministry expenses that are ordinary and necessary to your ministry as an clergy employee. An ordinary expense is one that is common and accepted in your industry. A necessary expense is one that is appropriate and helpful to your ministry.
These typical expenses may include: stationary, carbon paper, erasers, ink, stapler, paper clips, record books, secretarial or typing expenses, postage, office rent, machine rentals, furniture, utilities, equipment with life less than one year, etc.
Pamphlets or booklets for distribution, choir supplies, gifts for weddings/baptisms/holidays, teaching aids, pulpit robes, shirt collars, cleaning, etc.
Some costs that you may be able to deduct include:  This list is not all-inclusive.  
Advertising                                                                                             
Bank charges (ministry account only)                                 
Professional Clothing (not adaptable to general wear)                                            
Conventions     
Ministry / Professional Dues                                                   
Education /Seminars 
Liability / Malpractice Insurance                                         
Laundry / Cleaning                                                                  
Legal – Professional Services                                                  
Lodging                                                                                                      
Office expenses (postage, stationary, etc.)                                          
Office / Church supplies                                                          
Professional related gifts ($25 limit per person)                  
Religious materials                                                                   
Repairs                                                                                                       
Rent on business equipment / Property                                
Subscriptions / Publication / Books                                            
Telephone    
Ministry long distance                                                                             
Travel (airplane, train fares, etc.)                                                          
Wages / Fees paid (evangelists, speaker, etc.)                     
Meal / Entertainment      
Miscellaneous expenses relating to honoraria income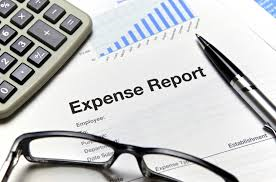 < Back

Clergy Financial Resources serves as a resource for clients to help analyze the complexity of clergy tax law, church payroll & HR issues. Our professionals are committed to helping clients stay informed about tax news, developments and trends in various specialty areas.
This article is intended to provide readers with guidance in tax matters. The article does not constitute, and should not be treated as professional advice regarding the use of any particular tax technique. Every effort has been made to assure the accuracy of the information. Clergy Financial Resources and the author do not assume responsibility for any individual's reliance upon the information provided in the article. Readers should independently verify all information before applying it to a particular fact situation, and should independently determine the impact of any particular tax planning technique. If you are seeking legal advice, you are encouraged to consult an attorney.
For more information or if you need additional assistance, please use the contact information below.
Clergy Financial Resources
11214 86th Avenue N.
Maple Grove, MN 55369
Tel: (888) 421-0101 
Fax: (888) 876-5101
Email: clientservices@clergyfinancial.com