Clergy Financial Resources has partnered with Feed My Starving Children which provides life-saving meals to people around the world. Join us today to Turn HUNGER into HOPE. Each of us can do something. Together we can end hunger, in Jesus' name.
As a Christian non-profit organization, Feed My Starving Children is called to feed God's starving children hungry in body and spirit. With God's help, we will work together with organizations and ministries across the globe to end hunger. Learn More About FMSC.
If you make a contribution, Clergy Financial Resources will match the first $5,000.00. You'll receive confirmation of your gift for tax purposes.
Join Us Today – Turn HUNGER into HOPE
DONATE TODAY
Clergy Financial Resources is passionate about making a positive difference in the world.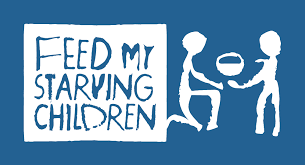 We're deeply thankful to all our clients who have assisted us in giving to this important cause.